Are you ready to embark on an extraordinary journey through the world of music with an industry titan as your guide? Meet Jeannie Woelker, a virtuoso whose exceptional talent and dedication have been instrumental in shaping the artistic landscape of Long Island. With an illustrious background in music education and performance, she is a beacon of inspiration for aspiring musicians and a cornerstone of East End Arts & Music School.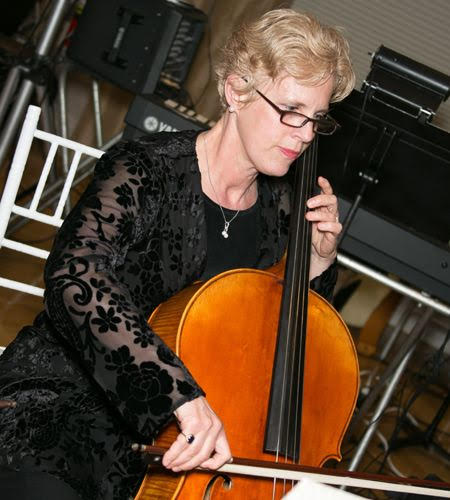 Jeannie's musical journey is nothing short of awe-inspiring. An alumna of both the esteemed Boston Conservatory of Music and Stony Brook University, she has honed her skills under the tutelage of celebrated musicians, refining her craft with every chord, every stroke of the bow. Her participation in the East End Arts/Perlman Music Program collaboration was a seminal phase in her career, offering priceless opportunities for pre-college string students to learn from and perform with Perlman's acclaimed young musicians – all under the guidance of the legendary Itzhak Perlman.
As a mentor, Jeannie's radiance is fantastic. Her near-two-decade stint as a cello/violin teacher at East End Arts has been instrumental in creating a symphony of success stories. Under her leadership as the Program Coordinator for the Perlman Collaboration, she has been the guiding light for countless young musicians, helping them navigate their dreams and aspirations in the world of music.
In the realm of performance, Jeannie's artistry knows no bounds. She continues to enchant audiences with her performances, her talent resonating through a variety of musical groups. Her versatility, the sheer range of her repertoire, speaks volumes about her passion for her craft.
Jeannie Woelker is more than a remarkable musician and educator; she is a force of nature. Her profound impact on music education and performance, coupled with her unyielding dedication to inspire the next generation of musicians, makes her an invaluable gem in the music community. Her passion for music doesn't just illuminate her own path, but also lights the way for those who seek to follow in her footsteps.
At East End Arts & Music School, we're not just teaching music; we're crafting futures, one note at a time. Join us and experience the magic of music under the expert guidance of remarkable educators like Jeannie Woelker. Let's unlock creativity and build a harmonious community together. The stage is set. Are you ready to play your part?