POSTPONED – An Evening of Printmaking with Dan Welden
March 31 @ 5:30 pm
$5,00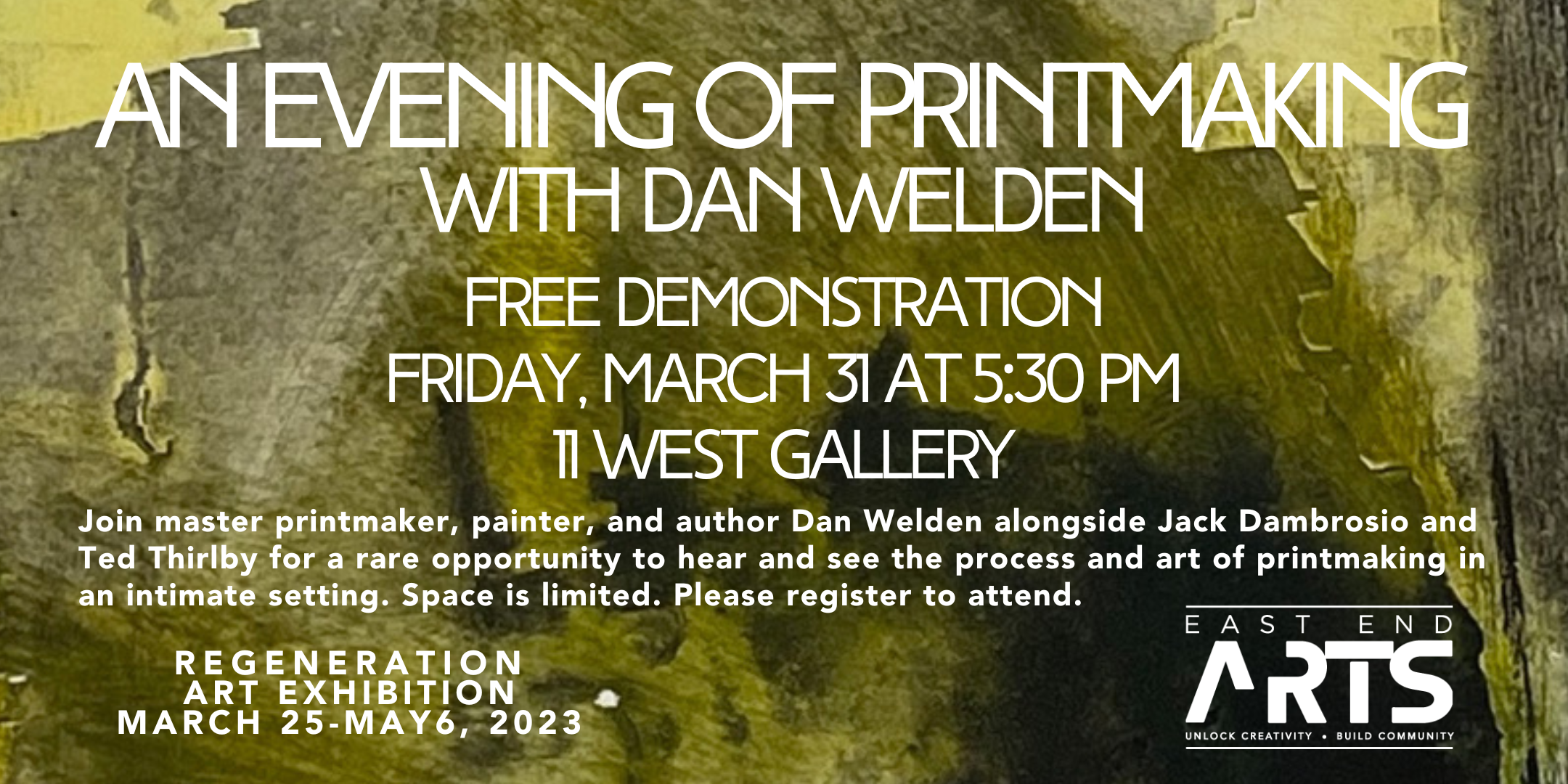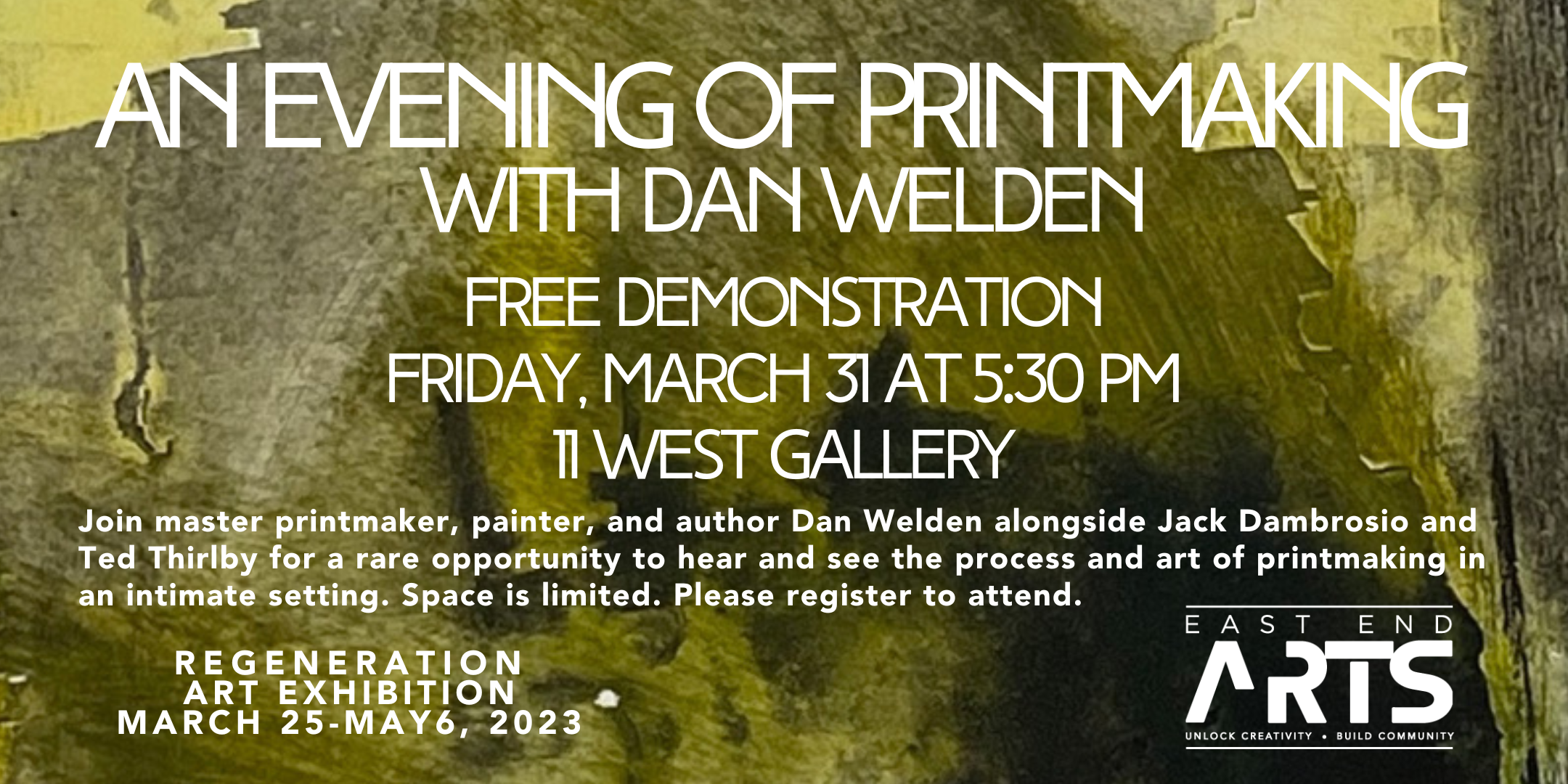 Due to circumstances beyond our control, this event has been postponed. A new date will be announced shortly. Thank you for understanding.
Join master printmaker, painter, and author Dan Welden alongside Jack Dambrosio and Ted Thirlby for a rare opportunity to hear and see the process and art of printmaking in an intimate setting. Space is limited. Please register to attend.
Event attendees receive a special offer on upcoming EEA printmaking classes!
Event Location:
11 West Gallery [11 W. Main St., Riverhead]
Space is limited. Please reserve ahead.
A $5 donation from attendees is appreciated. Donate now or onsite at the event.
REGENERATION is an exhibition of works by North Fork artist Ted Thirlby that acknowledges the renewed existence and unexpected spirituality of a commonly disregarded construction material with a musing collection of plywood paintings and impressions on paper.
Exhibition runs March 25 – May 6, 2023 simultaneously in two galleries:
EEA Art Gallery [133 E. Main St., Riverhead] & 11 West Gallery [11 W. Main St., Peconic Crossing, Riverhead]
Related Events