Portrait Workshop with Renee Brown
June 14 @ 12:00 pm

-

3:00 pm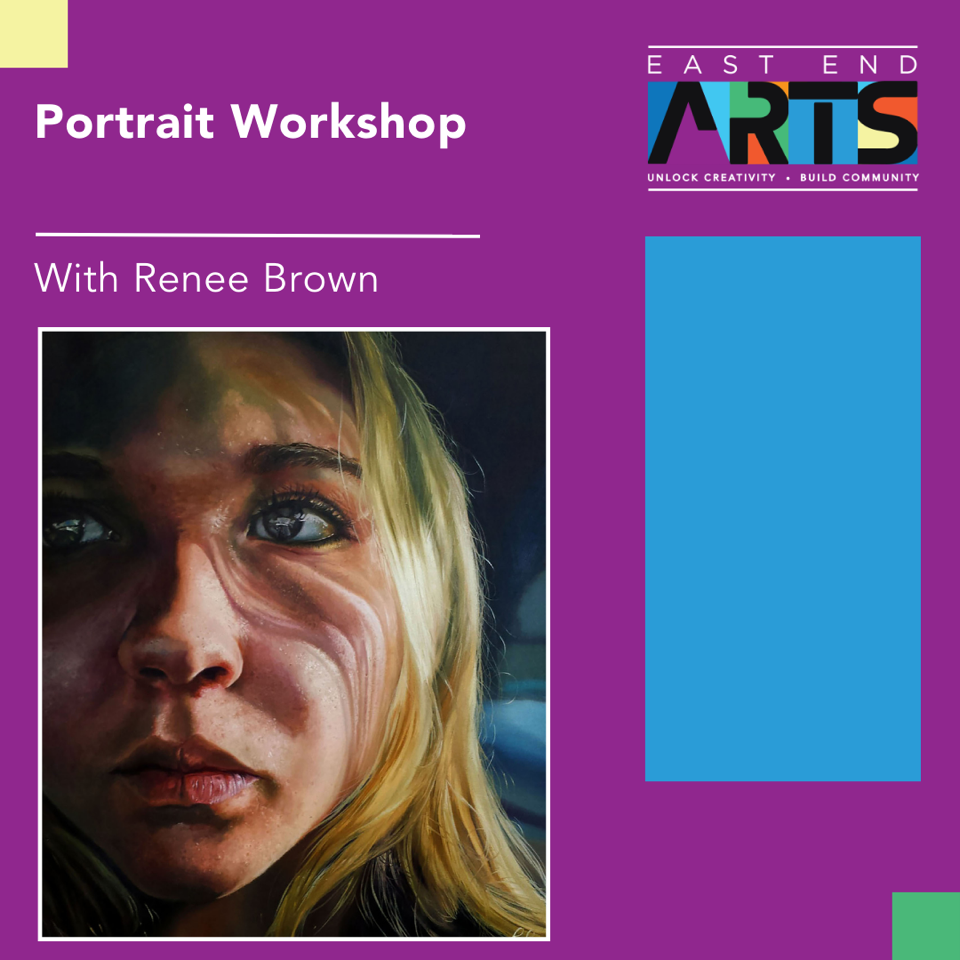 Starting Wednesday, June 14th, 2023 | 12:00PM–3:00PM EDT | Carriage House, 1st Floor
Portrait Workshop
with Renee Brown
Join the award-winning young artist Renee Brown for a transformative and immersive Portrait Workshop! Over the course of two action-packed sessions, you will explore the art of portraiture and discover how to expertly capture the essence of your subjects.
In this dynamic, hands-on class, you will learn the fundamental techniques of portrait painting, including how to simplify forms, work with a controlled palette, and create stunning, lifelike portraits. Through engaging discussions on hue and value, you'll develop a deeper understanding of how to apply these concepts to skin tones and shadows, breathing new life into your work.
Throughout the workshop, you'll have the opportunity to put your newfound knowledge into practice, with reference photos provided to help guide your work. Renee will provide personalized feedback and guidance every step of the way, helping you refine your skills and elevate your art to new heights.
Whether you're a seasoned artist or just starting out, this Portrait Workshop is the perfect way to take your skills to the next level and create truly breathtaking works of art. Don't miss out on this incredible opportunity to learn from one of the best!
Supplies needed for class:
Acrylic paint
paint brushes
canvas/canvas board (either is fine)
pencils (does not need to be anything specific)
Wednesdays 12:00 pm – 3:00 pm
June 14 & 21, 2023
Two 3-Hour Classes: $150.00
20% Member Discount: $120.00

Related Events