Portfolio Prep
February 18 @ 2:00 pm

-

4:00 pm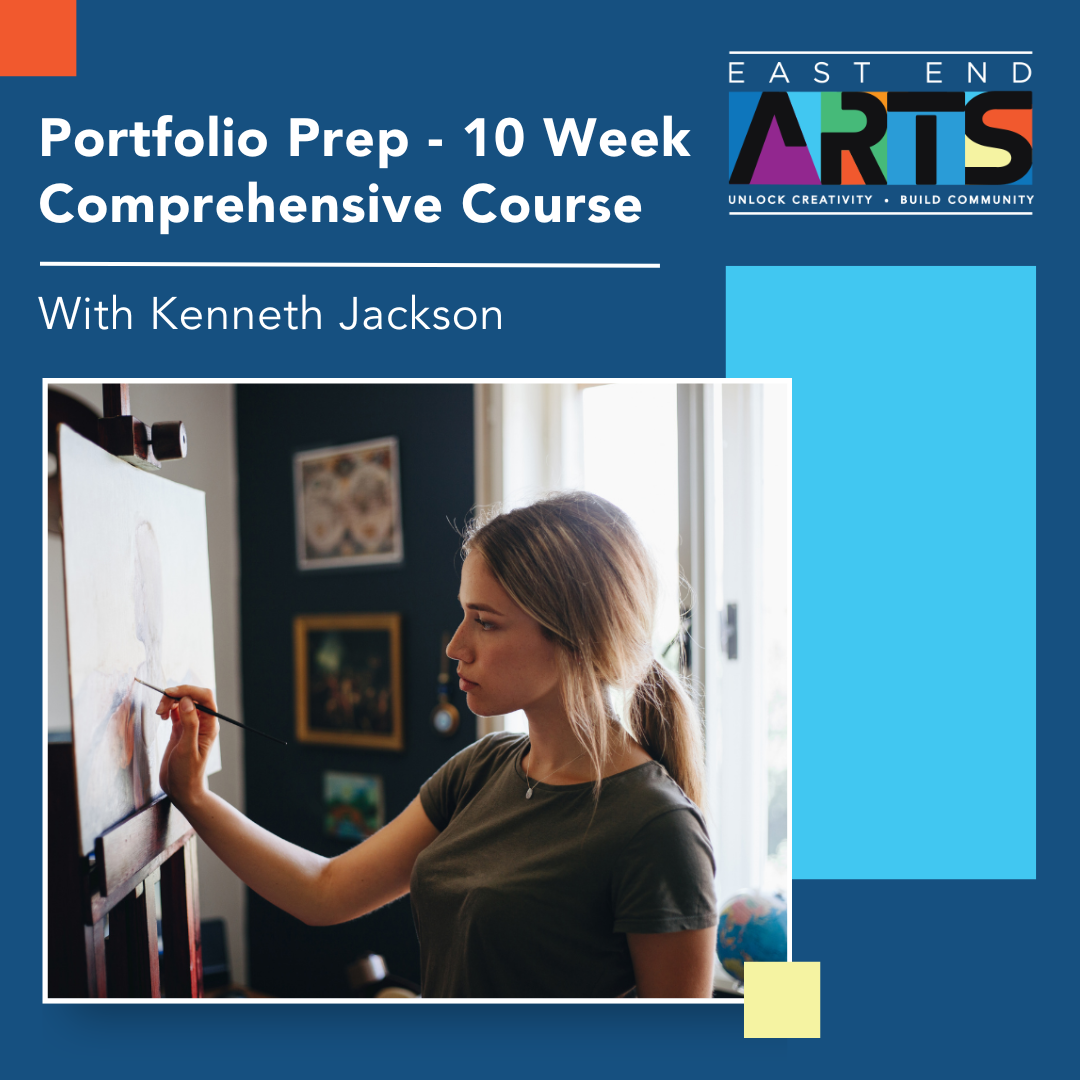 Art Portfolio
A Comprehensive Guide to a Successful Presentation
with Kenneth Jackson
Kenneth is ready to guide our high school students, freshman, sophomores, juniors and seniors, through the process of getting their portfolio ready to apply to college, or for those on their way, to fine tune their skills prior to going to college. For 10 weeks on Saturday afternoon, Kenneth will hit on every important factor of a successful art portfolio. All areas will be addressed, such as Architecture, Fine Art, Graphic Design, Illustration, Interior Design, Animation, Game Design, Film, and other creative, visual art-based courses.
The key is to develop a portfolio of your work that demonstrates creativity, personality, abilities, and commitment.
* Work on sketchbooks to improve your skills (show a range of subject matter)
* Work with a range of different mediums for experimentation and in-depth compositional exploration (create strong original pieces)
* Develop strong observational drawing skills (learn to draw and paint with color)
* Create original work and learn how to talk and write about it (learn to highlight your artistic strengths)
Thoughts of wisdom: "If you are drawing or painting anything, I advise that you also work three-dimensionally. You also must keep a daily sketchbook." – Kenneth
Saturdays, 2:00 p.m. to 4:00 p.m.
February 11, 18, March 11, 18, 25, April 15, 22, 29, May 6, & 13, 2023
(No Classes – February 25, March 4, April 1, & April 8)
Final Presentation and Review on May 13, 2023
Students will be responsible for their own supplies.
Once registered Kenneth will provide a material list.
Cost for 10 weeks – $500.00, Members – 20% discount – $400.00
Art Scholarships are available for those in need.

Related Events