Drum Circle with Christina Sun
May 23 @ 3:00 pm

-

4:00 pm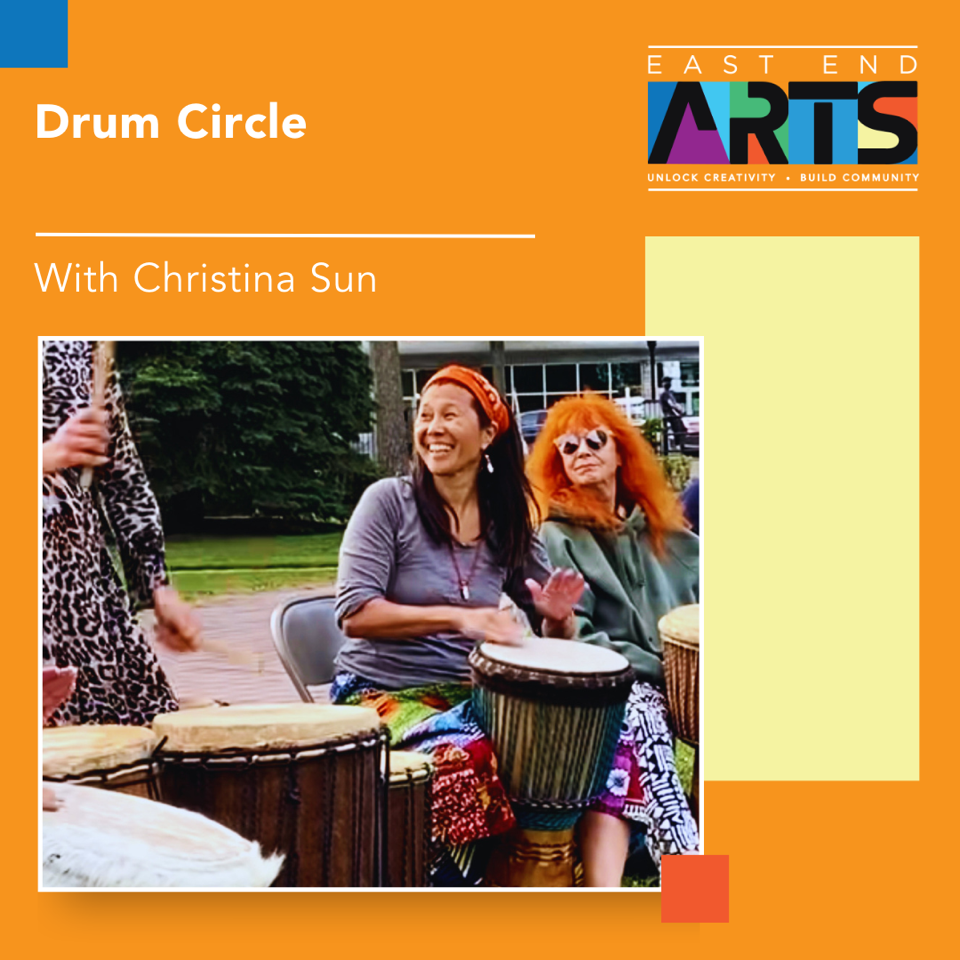 Starting Tuesday, May 9th, 2023 | 3:00PM–4:00PM EDT | East End Arts Campus
This is a great class to promote socialization, listening skills, following direction, self expression, eliminate stress, and just have fun. Christina will guide the group while they create music in creative and spontaneous way.
A drum circle is a form of musical gathering that involves people playing percussion instruments such as drums, shakers, and tambourines in a circle.
In a drum circle, each participant is encouraged to play their instrument in a way that is natural to them, without any particular emphasis on technique or rhythm. The goal of the drum circle is to create a communal rhythm that is built by the individual contributions of each participant. This creates a sense of unity and cooperation among the players and the audience.
Drum circles have their roots in traditional African and Native American cultures, where music was used to promote community, communication, and healing. Today, drum circles are popular in many different cultures and can be found in various settings, including schools, festivals, and community events.
Overall, a drum circle is a fun and engaging way to make music, connect with others, and celebrate the human spirit.
Eight sessions: Tuesdays May 9, 16, 23, 30, June 6, 13, 20, & 27, 2023
Session Rate/ 8 Classes: $200.00
Member Discount Session rate: $160.00 Single Class: $27.50 Member Single Class: $22.00

Related Events