Artist Talk – Ted Thirlby & Dan Welden, moderated by Joyce Beckenstein
April 29 @ 1:00 pm

-

2:30 pm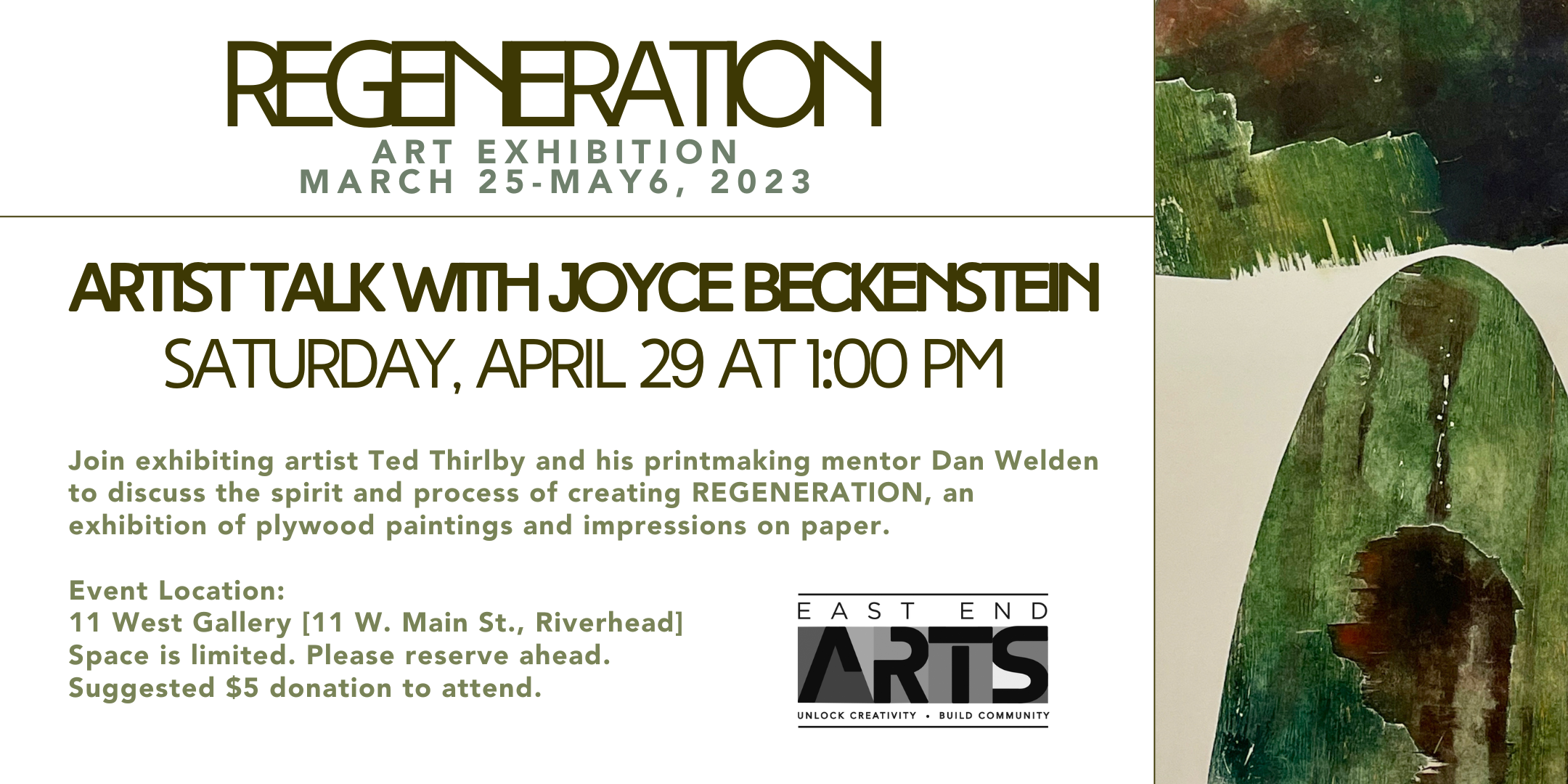 Join exhibiting artist Ted Thirlby and his printmaking mentor Dan Welden as they discuss the spirit and process of creating REGENERATION with Joyce Beckenstein.
Joyce Beckenstein is an esteemed author and art critic published in the Brooklyn Rail, ArtCritical, and Sculpture Magazine, among others. She is know to reach deep into the art and artist to reveal the heartbeat of a story, both in her writing and talks, promising the provocation of thought and discussion.
Event Location:
11 West Gallery [11 W. Main St., Riverhead]
Space is limited. Please reserve ahead.
A $5 donation from attendees is appreciated.
REGENERATION is an exhibition of works by North Fork artist Ted Thirlby that acknowledges the renewed existence and unexpected spirituality of a commonly disregarded construction material with a musing collection of plywood paintings and impressions on paper.
Exhibition runs March 25 – May 6, 2023 simultaneously in two galleries:
EEA Art Gallery [133 E. Main St., Riverhead] & 11 West Gallery [11 W. Main St., Peconic Crossing, Riverhead]